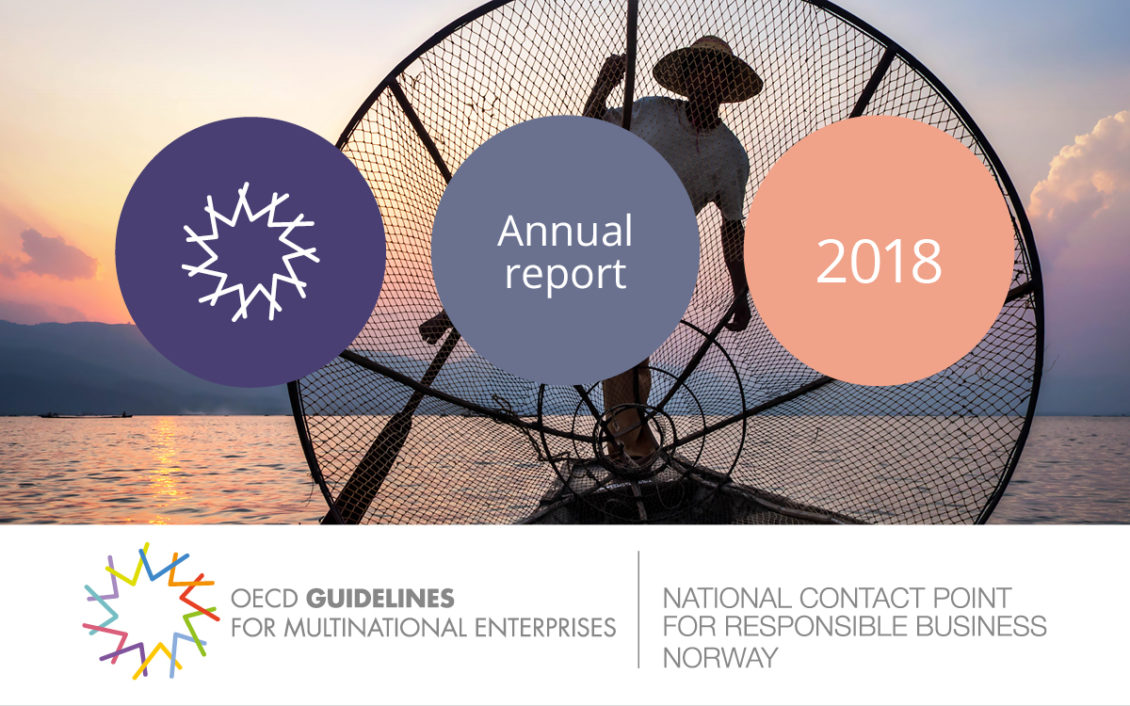 The annual report presents the efforts of NCP Norway in promoting the OECD guidelines in Norway and internationally through our courses in due diligence for responsible business conduct as well as introducing tools adapted to specific sectors.
"It is important that all enterprises put their ears on the ground and also listen to the Governments expectations to comply with the OECD guidelines and promote responsible business conduct.
The tools, training and guidance are available".  Ola Mestad, former Chair of the Norwegian NCP until March 2019
The annual report explains the following activities:
Release of brief and practical introduction to the OECD Due Diligence Guidance for Responsible Business Conduct in Norwegian
Long-term partnership with the Norwegian Fashion Hub, focusing on responsible supply chains in the Norwegian fashion industry.
Release of Norwegian short version of the OECD due diligence guidance on responsible supply chains in the garment and footwear sector
Joint efforts between the Nordic and the Baltic National Contact Points
Handling specific instances
The annual report includes interviews with our external stakeholders, commenting the efforts of the Norwegian NCP, represented by:
Business by Maja de Vibe from Statkraft
Trade Unions by Atle Høye from IndustriAll
Civil society by Joseph Wilde-Ramsing from OECD Watch.
Download the annual report here