Promoting the OECD Guidelines and providing guidance to businesses
One of the NCP's most important tasks is to promote the OECD Guidelines for Multinational Enterprises as an effective tool for preventing violations.
The Guidelines are more than just words. They are a practical tool that can prevent Norwegian companies from making the wrong decisions in their interactions with people, society and the environment in other countries.
Norway's NCP carries out extensive information work and provides guidance to Norwegian businesses and other stakeholders on how they can meet the requirements of the OECD Guidelines, including through due diligence courses and sector-specific guidance.
Due diligence is an investment
INTERVIEW WITH MONICA SANDER
Text: Marianne Alfsen, Felix Media.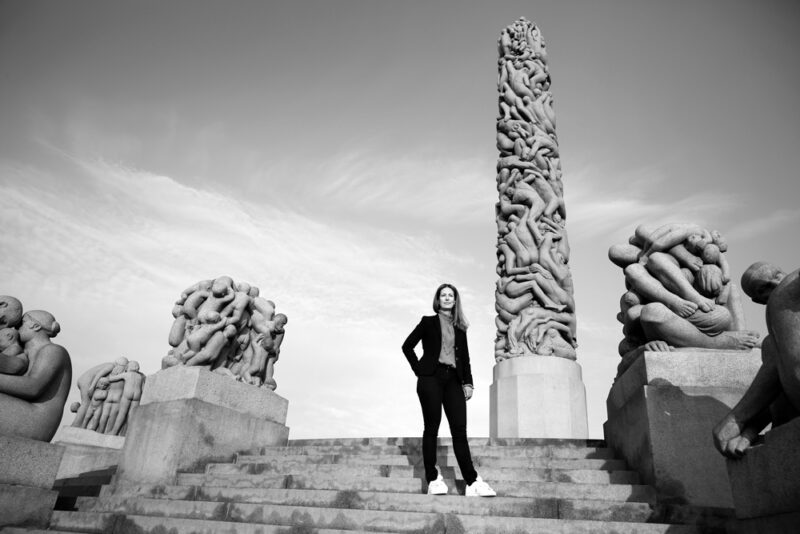 S

he i

s the fifth generation to spearhead Beer Sten, a company that has made its mark internationally for more than 140 years. In places as diverse as The City Hall quay in Oslo, the old town in Havanna and Montmartre in Paris, you can walk on paving stones produced by this Fredrikstad company, established by Sander's great-great-grandfather in 1879.
The family business is most known for a delivery of granite in 1922 for Gustav Vigeland's masterpiece sculpture The Monolith.
Sustainability as a cornerstone
For Beer Sten – which today delivers stone products from India, China, Portugal, Sweden and Norway – responsible business conduct is the very cornerstone of its promise to be 'a safe choice'.
'Demonstrating responsible business conduct is not about whether you are big or small but about values, and, to us, it is standard business practice,' says Sander.
She remembers well the time when 'corporate social responsibility was something businesses put the marketing department to work on alongside day-to-day operations. That time has passed.
'It is and must be an integrated part of everything we do,' says Sander, and points out that responsible business conduct has been second nature to Beer Sten from early on.
'We didn't go to India without a focus on ethics 30 years ago, but it wasn't professionalised at that point.'
Wake-up call
A disturbing media crisis became the start of a more systematic approach. In 2007, a TV documentary claimed that Beer Sten delivered stone produced in India by child labour. That was not the case.
'But we didn't have any documentation to hit back with. Once we did, the media was no longer interested,' explains Sander.
Since then, Beer Sten has established a robust system for evaluating and minimising risk – and documenting what they find and how they address it.
'Wе found our way through trial and error,' says Sander.
They placed their trust in third party audits to begin with. Today, they have taken greater ownership and triangulate information from many sources, including external and internal auditors, representatives at all levels of the supply chain and local partners.
Main challenges
The main challenge in Beer Sten's supply chain is working conditions, particularly in India and China.
'Health, safety and the environment and workers' rights are the most important risk factors,' says Sanders, but stresses that their focus is on the whole scope of risk factors, as defined in the OECD Guidelines.
The situation for labour rights, such as the right to organise and collective bargaining, varies immensely in the countries they operate in. However, the policy is the same, and, according to Sander, it is clearly communicated locally:
'Beer Sten is a small business, but we make efforts to promote workers' rights and use our influence to ensure that our partners do the same. Our code of conduct describes the right to organise and collective bargaining. The code of conduct is communicated both verbally and in writing to all our suppliers and is regularly followed up, including in audits,' says Sander, and adds:
'We have performed risk assessments of where the challenges are greatest, and prioritised efforts in relation to where we have a chance to exert influence and achieve change.'
Hands-on approach
At least once a year, they go through their own business activities with a fine-tooth comb based on auditing principles.
They firstly look at the big picture: What are the main challenges in the country? Has anything changed?
'The assessment is based, among other things, on country profiles prepared by Ethical Trade Norway, which we are a member of, and risk profiles from the International Trade Union Confederation (ITUC),' explains Sander.
The next step is to evaluate whether the risk they have identified is relevant to the manufacturers. What is the status?
Last, but not least, they prepare an action plan ensuring that the most pressing issues are dealt with first.
'The challenge is finding reliable information,' says Sander.
Beer Sten regularly visits all its manufacturers. They talk to representatives of the management as well as everyone from masons to factory workers at all levels.
'It becomes less of a challenge to obtain reliable information when you get to know people,' says
Sander.
Closer ties during the pandemic
When the coronavirus pandemic arose, Beer Sten had to rethink its approach. Surprisingly enough, the outcome was closer ties.
The main challenge was to ensure that no workers compromised on infection control and health during a period of major demand and reduced capacity.
Follow-up trips were replaced by digital meetings.
'This led to even closer dialogue! We talk to our suppliers several times a week and have been in much closer dialogue with people further down the hierarchy. When using digital platforms, anyone in the supply chain can contact me directly about challenges. We request spontaneous tours of the factories via video link. The pandemic affects us all, and has created a sense of unity,' explains Sanders, and concludes:
'Due diligence is an investment, not an expense. It is profitable in a long-term perspective. Having a good system in place does not mean that absolutely everything is fine. No one can guarantee that. But we assess risk and have a system to follow it up, where we make long-term and continuous efforts to improve identified risks. Commitment from the management is crucial and may in fact be easier in a small business like ours.'
Survey reveals major shortcomings
Less than half of Norwegian enterprises perform due diligence,
and knowledge of the OECD Guidelines is low. That was revealed
in the NCP's survey of businesses launched in 2020.
'The results show that voluntary measures are not sufficient to ensure that Norwegian companies comply with the OECD Guidelines and meet the government's expectations of due diligence,' says Chair of Norway's NCP Frode Elgesem.
Just 50 per cent of business leaders state that their company has mapped the risk of negative impacts. The actual figure is likely to be somewhat lower, since more than half have conducted 'other assessments' that do not fall under the OECD's definition. Only 16 per cent state that they have conducted risk assessments in line with the OECD Due Diligence Guidelines.
'Most businesses map too few risk factors,' says Elgesem.
Mapping of risks associated with climate, the environment and labour rights were most covered, while only a few businesses map factors like corruption and human rights. Just 28 per cent have indicators (KPIs) for responsible business conduct.
'It is also a major weakness that most of the businesses that do map risk only look at their own activities. Just four out of ten map risk in the supply chain, as required by the OECD Guidelines,' says Elgesem.
Knowledge of the OECD Guidelines in general is low. Only three out of ten leaders of businesses with international operations have heard of them. Of these, seven per cent say they have familiarised themselves with the Guidelines, while just two per cent say they are well familiar with them.
'The survey shows that the business sector has a great need for guidance on due diligence. It is therefore important that the Norwegian authorities strengthen their efforts,' says Elgesem.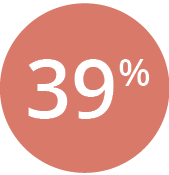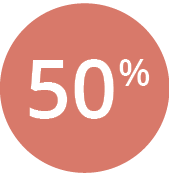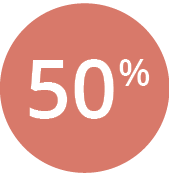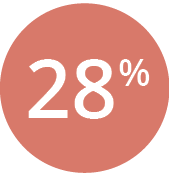 Knowledge of the OECD Guidelines and the NCP
The sample comprised 600 leaders of Norwegian businesses. Of these, 253 work internationally, i.e. owners, investments, production, export, import or import via agents outside Norway. The survey was conducted by Sentio.
The whole sample

Companies with business activities abroad

Due diligence
In which areas have the businesses that perform due diligence mapped risk?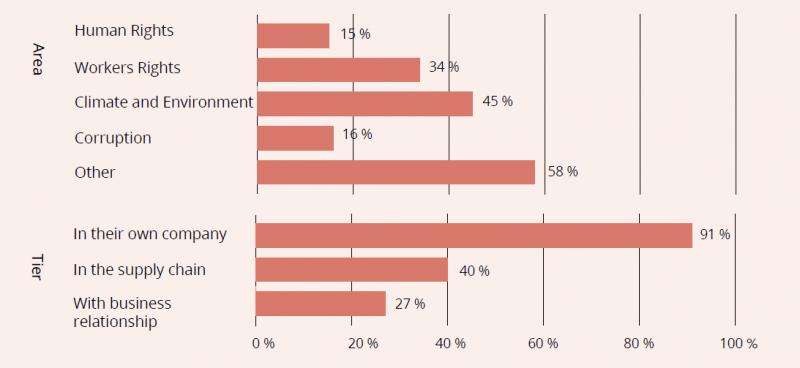 The turbulent year of 2020
The NCP has focused on maintaining and strengthening its role as adviser and driving force in this challenging year. The Government expects responsible business conduct – even in times of crisis.
One of the NCP's main tasks is to guide Norwegian businesses on responsible business conduct. In a normal year, we do this by way of extensive external activities – seminars, courses, meetings and travels.
The coronavirus crisis is the very litmus test of a business's due diligence work in that it is a new risk factor with sudden and widespread ramifications, challenging all areas covered by the OECD Guidelines. As a result, the demand for guidance has increased. The NCP has therefore made substantial efforts to restructure our work and provide advice and guidance digitally.
In the course of the year, the NCP was invited to a number of joint digital meetings with business representatives and provided continuous guidance to individual companies. The NCP also organised several webinars.
Include RBC requirements in stimulus packages
The Government must ensure that the coronavirus crisis does not set back the sustainability agenda, and instead use this opportunity to give it a significant boost by including responsible business conduct requirements in its stimulus packages.
That was the message of a letter sent to the Government in May 2020 in which the NCP requested that clearer expectations be made of stimulus package recipients. The NCP also believes that there should be consequences for support recipients that do not comply with responsible business conduct principles as described in the OECD Guidelines.
'Responsible business conduct is a condition for achieving the Sustainable Development Goals. We are now in a period of crisis. Business and industry have been hit hard and many Norwegian companies are fighting to survive. In periods of crisis, the principles are more important than ever, since the risk is greater,' explains Frode Elgesem, Chair of Norway's NCP.
The Norwegian Confederation of Trade Unions (LO) and the Forum for Development and Environment endorsed the NCP's request. The Confederation of Norwegian Enterprise (NHO) also expressed its support for the NCP's request that the crisis must not set back the sustainability agenda, and that clear expectations of responsible business conduct are expressed to stimulus package recipients. The NCP's request to the Government was unsuccessful.
Seminars, webinars and workshops
Seminar on responsible business conduct: Are Norwegian businesses at the forefront?
The NCP's survey of businesses was launched with a seminar at the House of Literature on 23 June 2020, which was also streamed. The seminar was organised in cooperation with Amnesty International Norway, which presented its own business survey.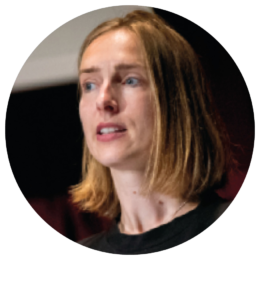 Iselin Nybø, Minister of Trade and Industry
'It's worrying that just seven per cent of the surveyed business leaders are familiar with the OECD Guidelines. This shows that the Government has work to do when it comes to clearly expressing its expectations of responsible business conduct to Norwegian companies. The fact that 45 per cent of the companies need more knowledge in order to map risk relating to people, society and the environment also shows that we have a fair way to go.'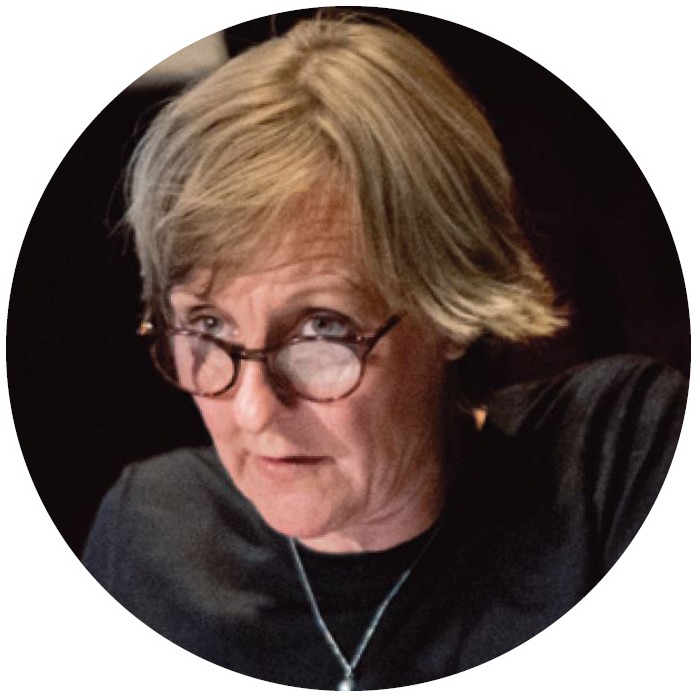 Cathrine Dehli, Vice President of Sustainable Business, Cognite, and member of the NCP
'The fact that just 28 per cent have indicators for following up work relating to the environment and social factors shows that Norwegian businesses still have a long way to go. We need to roll up our sleeves and keep up with developments!'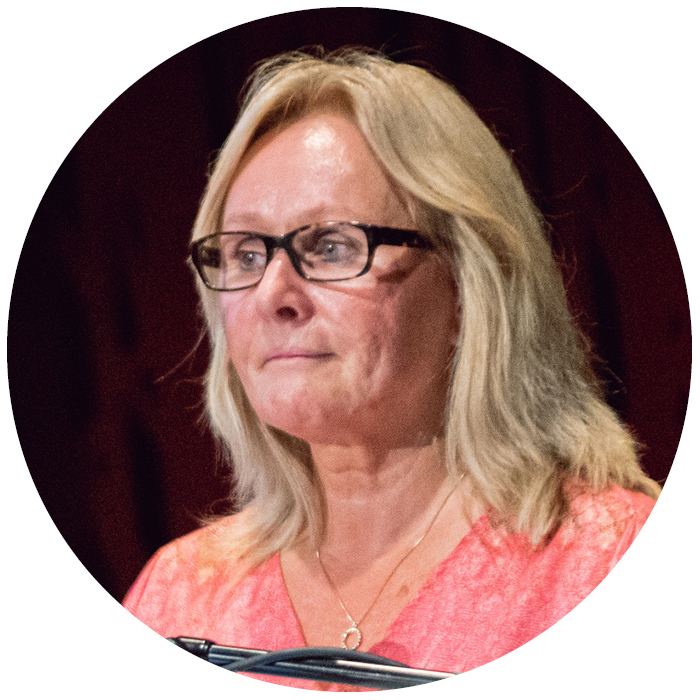 Beate Slydal, Poltical Advisor, Amnesty International Norway
'Amnesty's business survey shows that close to half of all companies report having problems keeping track of the supply chain. They are nonetheless very self-confident and state that there is little risk of them violating human rights.'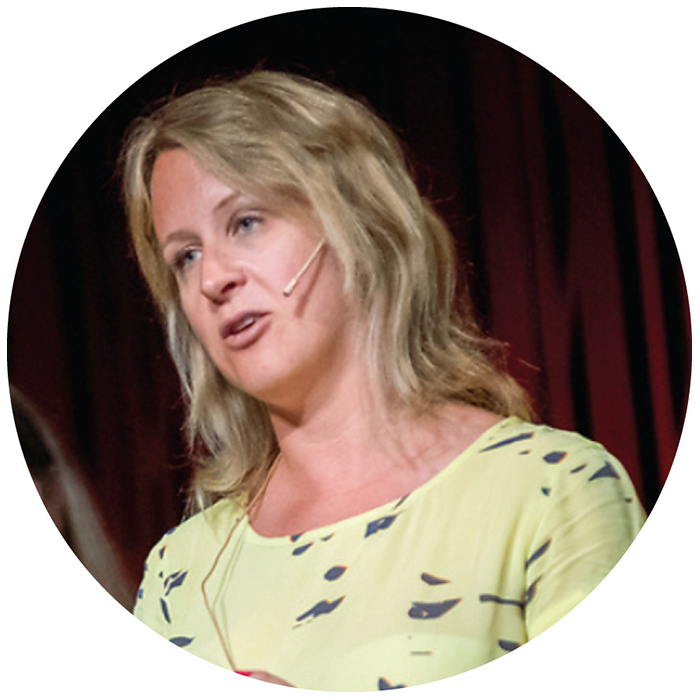 Julie Lødrup, First Secretary, Norwegian Confederation of Trade Unions (LO)
'Due diligence is something you have to do, including in the supply chain. The survey shows a lack of knowledge. The authorities need to provide better guidance and make clearer expectations of responsible business conduct.'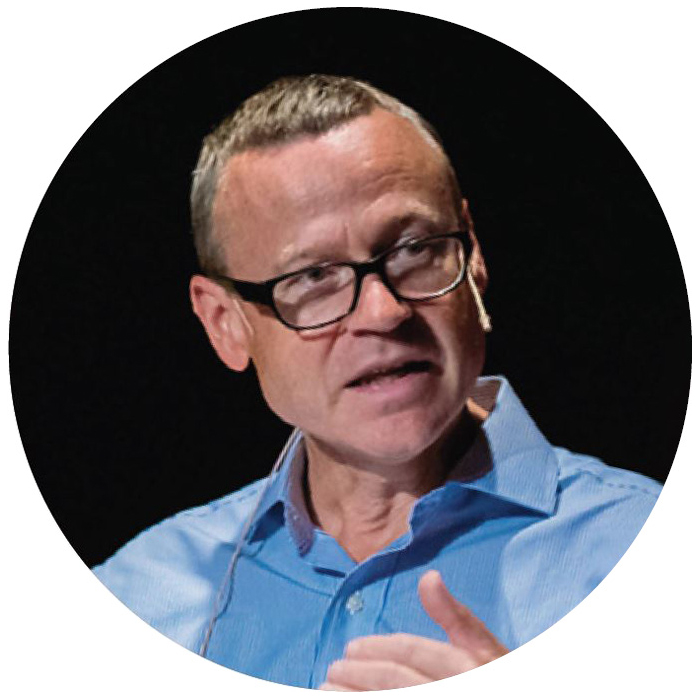 Tore Myhre,
Head of the International Department, Confederation of Norwegian Enterprise (NHO)
'Businesses are operating in an increasingly complex reality and take responsible business conduct seriously, but the survey shows that there is still some way to go.'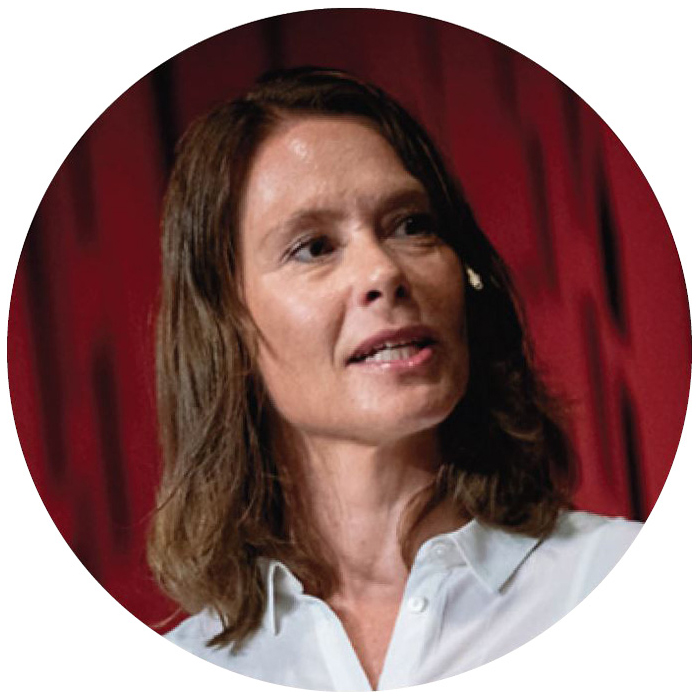 Elise Must, Head of CSR, Norsk Hydro
'Hydro employs the OECD due diligence model actively. It is a useful method to map and handle risk. We cannot fully control the supply chain, but we can conduct risk mapping.'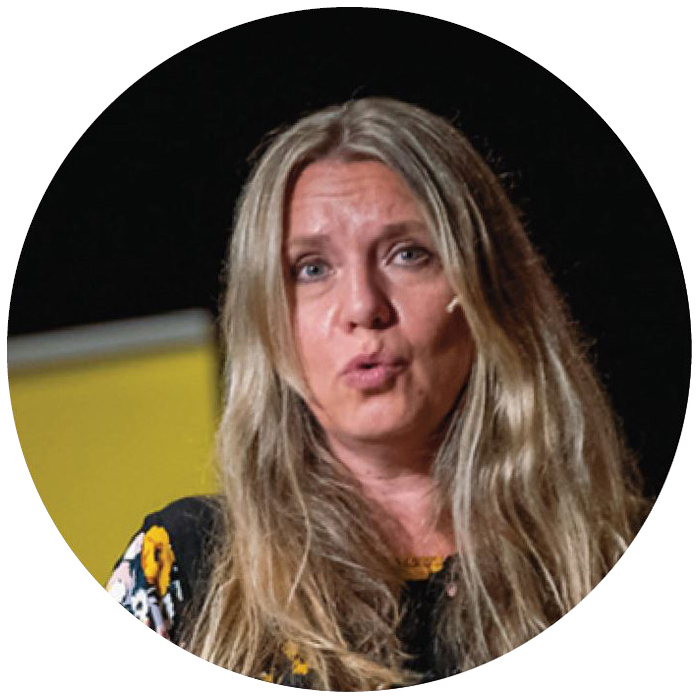 Amalie Hilde Tofte, International Adviser, Industri Energi
'The general attitude has been that Norwegian business and industry is top of the class. This survey shows that Norwegian businesses face the same challenges as other international players.'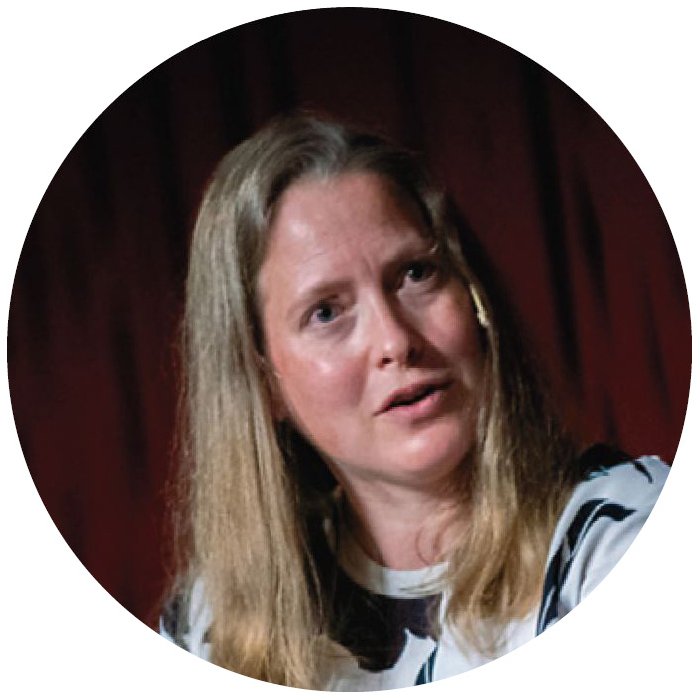 Sidsela Nyebak, VP Head of Corporate Responsibility & Sustainability, Statkraft
'There is a need for better understanding of what due diligence actually implies. All companies have human rights risks. The more we go into it, the more we discover and the more difficult it gets.
Still, we have to demystify how to conduct due diligence.'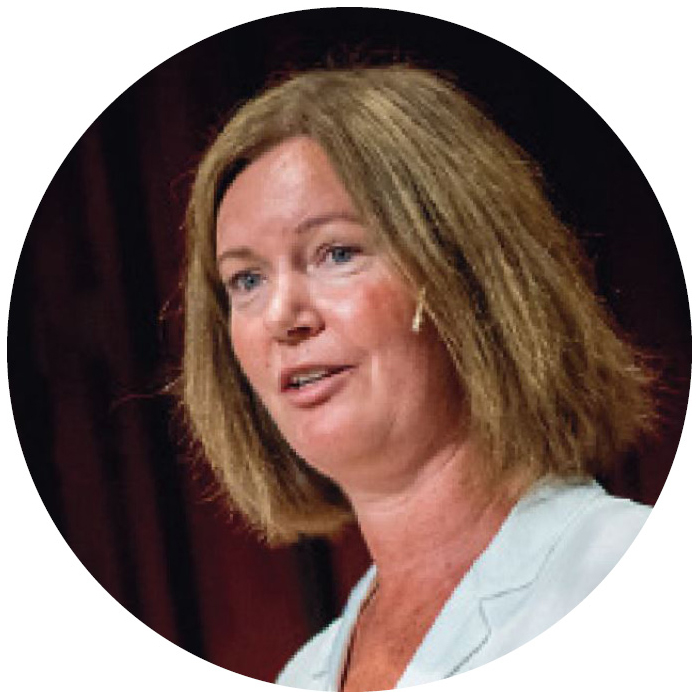 Muriel Bjørseth Hansen, Senior Sustainability Adviser, Ownership Department, Ministry of Trade, Industry and Fisheries
'The State as owner sets clear expectations in its ownership dialogue in compliance with the OECD Guidelines and the UNGP, and of performing due diligence. Transparency is important, which is why we have reported on this in the annual ownership report.'
Webinar: Responsible business conduct in the coronavirus crisis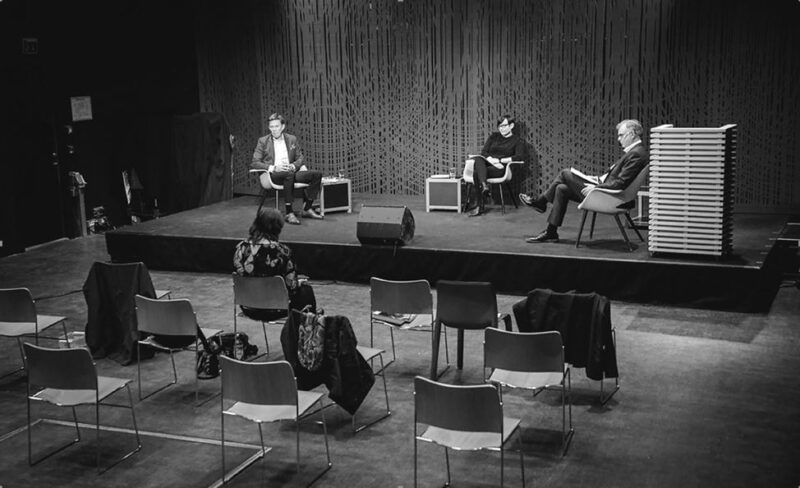 How should a responsible business sector tackle the coronavirus crisis? That was the topic of a digital dialogue meeting organised by the NCP on 30 April 2020.
The webinar was based on the OECD's policy note on COVID-19 and Responsible Business Conduct, published in April 2020 in response to specific concerns about the negative impact of the pandemic on workers' rights, the environment and human rights, and all other risk factors covered by the OECD Guidelines.
The webinar focused on the importance of avoiding mistakes in times of crisis that will have negative consequences for the company when the market returns to normal operation.
'Companies that comply with the OECD standards for responsible business conduct are better equipped to handle risk and to escalate activities when the crisis ends,' said State Secretary Marianne Hagen of the Ministry of Foreign Affairs when she opened the event.
After Hagen's introduction, Chair of the NCP Frode Elgesem invited representatives of the Confederation of Trade Unions (LO), the Confederation of Norwegian Enterprise (NHO) the Forum for Development and Environment and Scatec Solar to a panel debate.
Around 100 people from the business sector, trade unions, the authorities and civil society followed the webinar.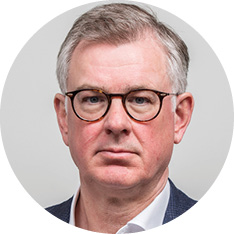 Frode Elgesem, Chair of Norway's NCP
'This crisis is the perfect test of whether a Norwegian business is viable, an interesting investment object, a reliable business partner and an interesting place to work.'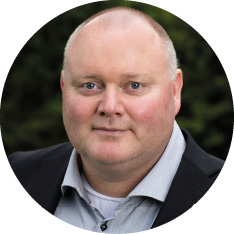 Are Tomasgård, Confederal Secretary, Confederation of Trade Unions (LO)
'We will take a strong stance against businesses that misuse public crisis funding if they do not demonstrate responsible business conduct.'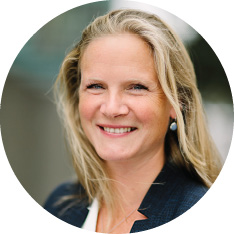 Mari Sundli Tveit, Policy Director, Confederation of Norwegian Enterprise (NHO)
'The NHO expects risk to be handled at all times, and in times of crisis more than ever. The OECD Guidelines are necessary in this work.'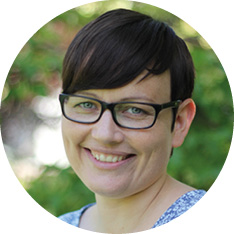 Kathrine Sund-Henriksen, Executive Director, Forum for Development and Environment
'The coronavirus crisis has demonstrated the need to regulate due diligence by law and that voluntary measures are not enough.'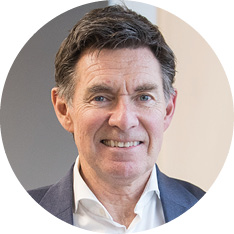 Roar Haugland, Executive Vice President, Scatec Solar
'A structured approach to risk-based due diligence is absolutely vital for profitability.'
Photo: Fredrik Naumann/Felix Features, ForUM, Eva Helene Storm Hansen/Moment Studio/NHO, Trond Isaksen/LO
Workshop: Consistent advice from the state is necessary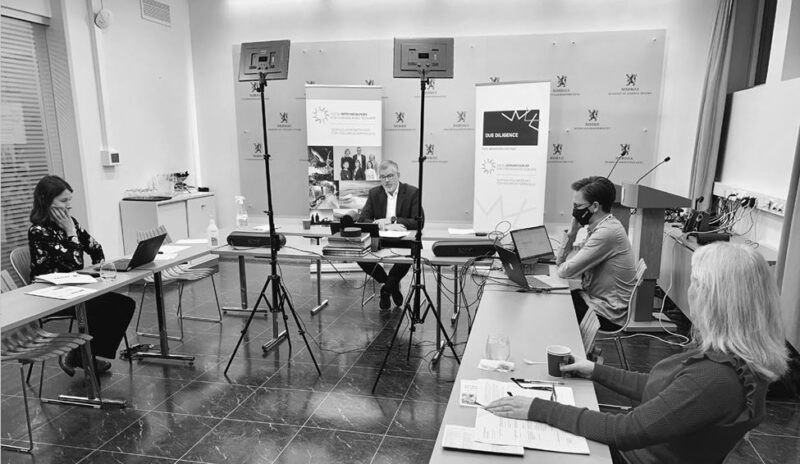 State agencies that provide economic support or services to business can boost responsible business conduct efforts. That was the topic of a digital workshop.
The State contributes billions of kroner through loans, guarantees and grants to Norwegian business and industry. The Action Plan on Business and Human Rights states clearly that businesses that receive support will also receive thorough and consistent advice on responsible business conduct. However, experience has shown that the advice on RBC from the various state agencies that provide economic support or services to business agencies varies.
The NCP, in cooperation with the Ministry of Trade, Industry and Fisheries and the Ministry of Foreign Affairs, therefore invited state actors to a workshop on 7–8 December 2020. The participants included key representatives from the Norwegian Export Credit Guarantee Agency GIEK, Export Credit Norway, Norfund, Innovation Norway and a number of foreign service missions from across the world.
Through presentations and dialogue, specific examples and case work, the workshop helped to coordinate the guidance provided by public funding agencies, and to base it on the OECD Guidelines for Responsible Business Conduct.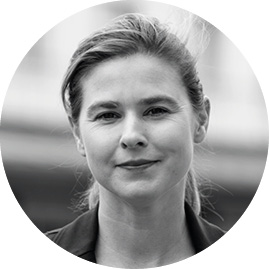 Lucie Sunde Eidem, State Secretary of the Ministry of Trade, Industry and Fisheries
'There is a clear expectation on the part of the Government that all Norwegian businesses are familiar with and implement the OECD Guidelines and UN Guiding Principles. That entails the responsibility to perform due diligence to prevent harm to people, society and the environment.'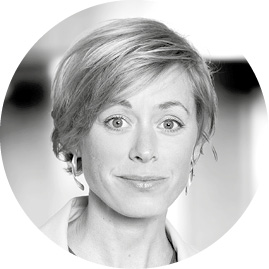 Guro Hagen Kristiansen, Senior Sustainability Adviser, GIEK
'The course gave GIEK an opportunity to highlight challenges in our risk and transaction-based due diligence procedures. The exporters' broad expertise emphasises the importance of a concerted effort by the funding agencies to guide and support Norwegian businesses towards good and responsible business conduct outside Norway's national borders.'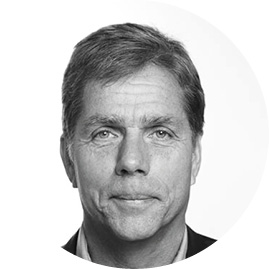 Kikkan Marshall Haugen, Norway's ambassador to Angola
'The course put me, as a representative of Norway, in a better position to be a constructive team player and challenger in issues concerning responsible business conduct in Angola, a country with significant Norwegian business interests and a multitude of challenges.'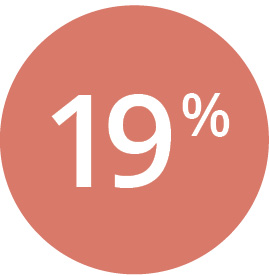 of businesses with activities abroad have received due diligence guidance from the public authorities.
The NCP's survey of businesses 2020
Photo: Sturlason
Media
Information film
In 2020, the NPC produced an information film about the OECD Guidelines, the NCP's work on specific instances and the Government's expectations of responsible business conduct.
Useful tool for different industries
It can be demanding for companies to familiarise themselves with the recommendations in the OECD Guidelines. The OECD has therefore devised sectoral guidance documents containing specific and practical advice adapted to different sectors.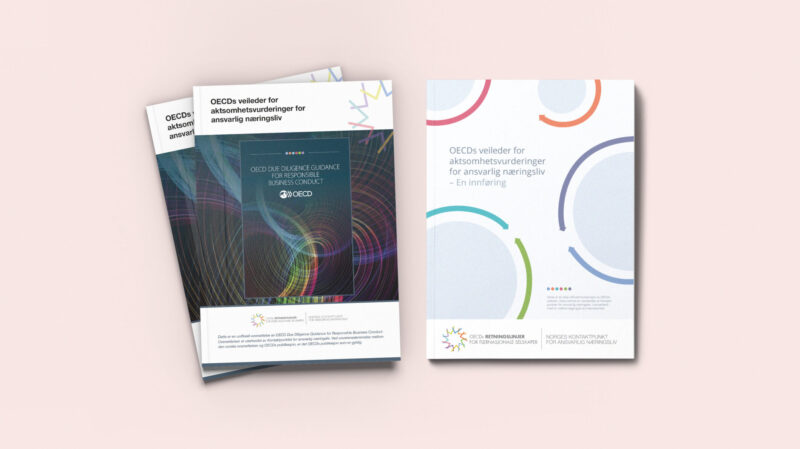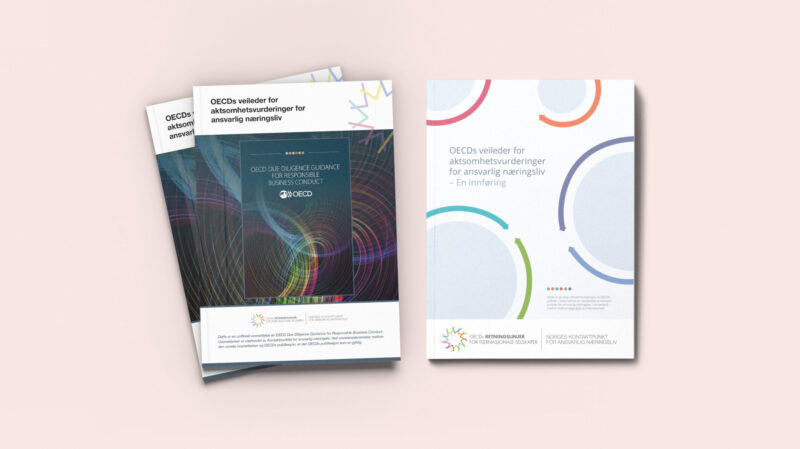 The guidance has been developed in cooperation with key industry actors and represents specific recommendations from the governments of OECD countries. This makes them unique.
The guidance documents focus on stakeholder dialogue and include a special gender perspective. The NCP promotes the guidance documents through seminars and courses.
The complete OECD Due Diligence Guidance for Responsible Business Conduct has been translated into Norwegian. There is also a Norwegian introduction to the Guidance.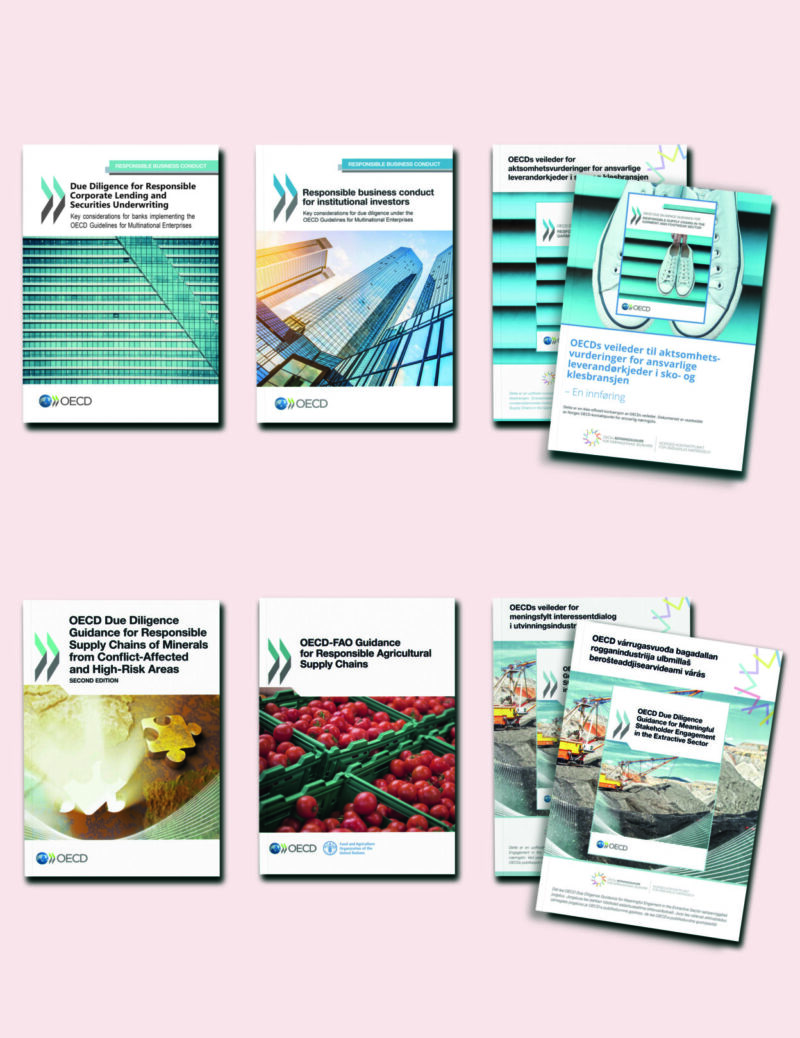 Media coverage
The NCP also works to promote the OECD Guidelines and make decisions concerning Norwegian businesses known by way of traditional media, social media and other channels. In 2020, for example, the NCP's decision in the complaint against DNO received media coverage.